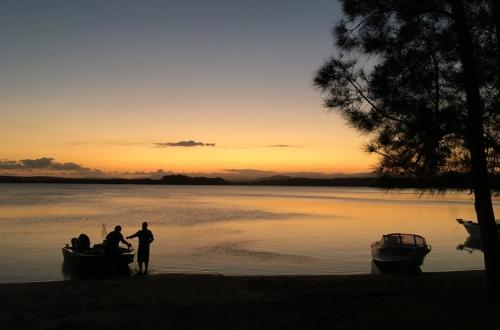 Fishing
Tuross Lakeside is the ideal location for anyone with a love of fishing, regardless of skill or
experience. Families with young children, and the occasional optimists, are rewarded just as well as the passionate trophy chaser, whether you're doing it from the bank or a boat. Another reason we're a favourite amongst fishermen is because they can always catch their favourite fish here. There's no greater pleasure than to reel in a big one and there are plenty of those to go around in our lake.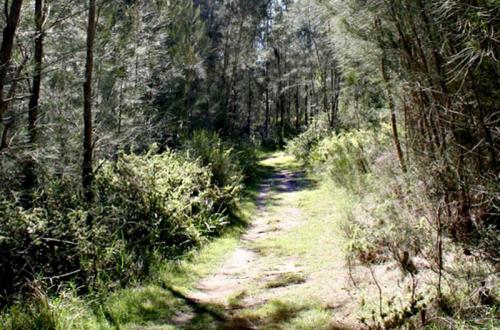 Bingi Dreaming Track
Follow in the footsteps of the Brinja-Yuin people as you walk the Bingi Dreaming track.
Traditionally, Dreaming tracks or Song Lines link the places visited by Aboriginal people, the Bingi Dreaming track links campsites, ceremonial and trade sites, fresh water and plentiful coastal food sources. Along the way, you might see stone artefacts or patches of shell middens.
The walk passes through different types of coastal habitat; there are great opportunities for birdwatching among the heathlands, forests and lakeshores and you're likely to see kangaroos and wallabies relaxing in the sun. If you're walking during whale watching season, be sure to stop off at one of the vantage points along the way for a glimpse of the majestic creatures, as well as panoramic views of Gulaga (Mount Dromedary) and Baranguba (Montague Island).
Stretching from Congo in the north to Tuross Head in the south, you can start the 14 kilometre walk from either end, or break it up into a few shorter walks to enjoy over a couple of days. There are lots of places to stop for a swim or picnic along the way so don't forget to take your swimmers and a towel.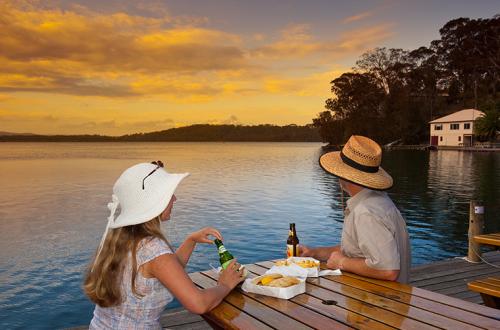 Tuross
Launch into shallow water near the boat ramp on Nelson Parade or from Obrien's Boatshed on Nelson Parade, You can tie up your boat and enjoy fresh seafood or a warm cuppa.  
A variety of waterfront cafes and restaurants are available alongside the landing spots, with picnic tables, toilets and a playground nearby.